How are we doing this?
That's why we're working with Salary Finance to offer an employee benefit that helps improve financial wellbeing and gets people into an all-important regular savings habit. Employees simply choose a regular amount they want to save. This is then taken straight from their salary and deposited into a Yorkshire Building Society easy access online savings account.
Why is it important?
Starting and keeping up a regular savings habit is a big driver of financial wellbeing and saving small amounts directly from your salary, before it gets caught up in everyday spending, is a simple way to achieve this" said Martin Nellist, Client Experience Manager.
Income Nearly 2/3 of UK adults 63%
say that stress over money has affected the mental health or wellbeing of someone they know.
Source: Money Advice Service May 2018.
Savings
16.8M
work-age Brits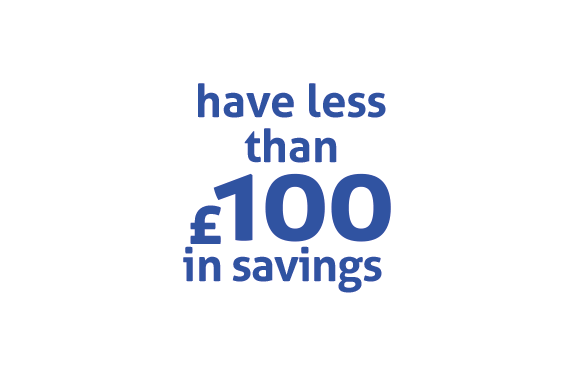 Source: Money Advice Service September 2016.
Wealth
40% of UK workers said their finances were permanently precarious
30% said they were not managing
to get by
Source: RSA/Populus January 2018.
Debt
The average debt to
income ratio per adult
in the UK is 114.4%
Source: The Money Charity May 2018.
Previous
Next