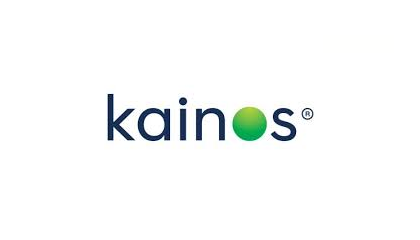 Share retention is high and clearly demonstrates the extent to which employees are invested in the business and culture at Kainos.
Who are Kainos?
Kainos provides digital technology services and platforms for public and private sector organisations across the globe. The company, which employees over 1,300 people across Europe and the USA, has been delivering award-winning IT solutions, consulting and specialised digital products for over 30 years; helping organisations work smarter, better and faster.
Kainos is committed to recognising the importance of every employee's contribution to the success of the business, providing a comprehensive range of benefits that drive and reward excellent performance, making employees feel valued for the difference they make and motivating them to deliver the company's strategic objectives.
Kainos share plans
Since IPO in 2015 the Board at Kainos has used share incentives extensively across the Group to help align employee's interests with those of external shareholders. The Board recognises the importance of widespread employee share ownership in building a strong collective culture within the business.
At IPO, the Board was keen to provide all employees with an immediate opportunity to take a stake in Kainos, to reward them for the part they'd played in growing the business and taking it to market, but also to allow them to benefit from any future growth. To help achieve this goal the company decided to launch three employee share ownership initiatives.
The first was an "Employee Offer", which provided all employees with an opportunity to buy a certain value of shares at the IPO price on admission to the London Stock Exchange. This initiative was mandated by the Kainos Board, despite adding extra complication to an already complex IPO transaction. It was extremely popular and resulted in many employees requesting a discretionary increase to the maximum value of shares permitted under the offer.
Kainos also awarded all UK employees some "Free Shares" via a Share Incentive Plan ("SIP"), with no eligibility criteria or performance conditions attached. Shares were awarded up to the annual maximum limit permitted under SIP (according to length of service). Further awards of Free Shares have been made each year since and the majority of employees now have a 'healthy' stock of company shares through this initiative alone.
Finally, keen to provide employees with a further low-risk opportunity to own shares, the company decided to launch a Sharesave. To make the plan as attractive as possible and maximise participation there were no eligibility criteria and the Option Price was set using the 20% maximum discount permitted. 80% take-up exceeded all expectation and demonstrated that employees supported the culture of collective ownership the company were working to achieve.
Extra communications were issued in the lead up to the first Sharesave
maturity and employees were given access to a financial education hub containing worked examples and tax information to help them make more informed decisions. The prospect of such a successful maturity outcome generated lots of discussion around the workplace and helped reinforce the value and benefit of the Kainos share plans. In spite of the profit available 78% of participating employees chose to keep some or all of their shares.
Raising awareness
Kainos has a keen focus on raising and maintaining awareness of its share plans, using a broad range of media and distribution channels that satisfy the needs of all employees. Frequent communications (not just during periods of activity) help build awareness and ensure visibility throughout the year. New employees are told about the company share plans during their induction and are granted immediate access to all information and resources. This approach helps remove some of the pressure of having to make quick decisions in the moments that matter.
Extensive and effective use of digital channels helps Kainos reach out to and engage their young and geographically dispersed workforce. This approach is underpinned by the share plan communication and financial education hub, an online portal which brings all share plan information and resources together in one place.
Improving understanding
Whilst wanting to encourage share ownership, Kainos also feels a strong duty of care toward employee wellbeing. So, as well as working to raise awareness and encourage participation, the company also tries to ensure that employees fully understand the benefit and value of the share plans available to them.
The financial education and communication hub (which includes bitesize animations as well as growth and taxation modelling tools) focuses on explaining Kainos share plans in greater detail and simplicity than other communication channels allow. Alongside share plan content is 'Your Money Matters', covering topics such as household budgeting, personal savings, debt and effective pension provision. The range of information and resources available helps employees to improve their understanding of the plans key features and appreciate the value of share plans in a broader context; allowing them to make more informed choices.
Outcome
Kainos has worked really successfully over a relatively short period to encourage employee share ownership, allowing colleagues to benefit from the continued growth of the company by providing easy access to a broad range of share plans offered on preferential terms. Almost all employees hold shares in the company and about 80% participate in at least two share plans. Share retention is high and clearly demonstrates the extent to which employees are invested in the business and culture at Kainos.